Greater New Bedford Career Center Spring Job Fair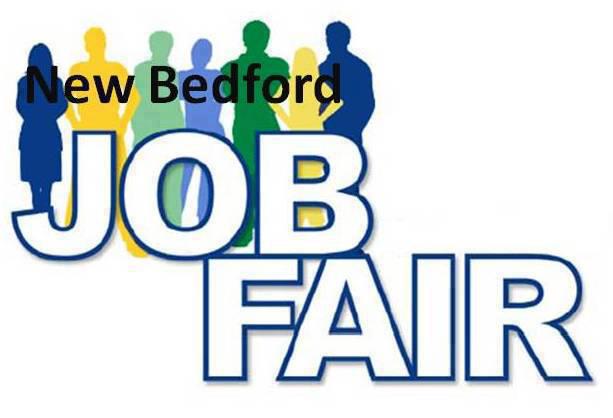 The Greater New Bedford Career Center (618 Acushnet Avenue) will be hosting a Spring Job Fair on May 7th from 9am – 12pm. Veterans only from 9am – 9:30am.
Positions available:
SALES POSITIONS
• Strategic Transitions – Sales positions
• Partnership Employment – Customer Service – "On Process"
• Sovereign Bank – Customer Service Representatives
Collections Representatives
PERSONAL CARE POSITIONS
• Home Instead – Home Care Assistants, Companions
• Sacred Hearts Home – Certified Nurses' Aides
TRANSPORTATION POSITIONS
• Child Development and Education- Transportation jobs – 7 D Drivers
• Sid Wainer – Truck Drivers (all licenses- applicants are required to present
RMV driving record at interview)
STAFFING AGENCIES
• Associated Career Network – Various positions
• Spherion Staffing – Various Positions
• East Coast Staffing Solutions – Various positions
New Bedford Medical Associates – EXPERIENCED Medical Assistants
Bristol County Sheriff – Correctional Officers
Tradesmen International – Yacht Repair & Welders
Tips on Preparing for a Job Fair:
BEFORE YOU GO:
• Know which employers are attending.
See the career fair / job fair list that links to each event web site.
• Do enough research to make "A" &"B" lists of employers to meet.
• Have plenty of copies of your resume ready. You might need to prepare more than one version.
• Be prepared that some employers cannot accept hard copy resumes and will ask you to apply online. This is to comply with federal regulations about the way employers keep data on applicants, and to manage applicant data efficiently.
• Prepare a 20 to 30 second introduction to use with employers
• Prepare questions in advance:
Employers want employees who are proactive, thoughtful, and listen well. Make yourself stand out with smart questions
• Know the dress code. Each fair has its own styles and traditions. Some are business casual; some suggest or require interview attire.
AT THE CAREER/JOB FAIR:
• Watch your manners and mannerisms
• Handshakes are critical. Have a good handshake and make good eye contact
• Be clear and engaging when you speak.
• Don't be misled into thinking of the fair as a social event
• Carry a simple padfolio to keep your resumes organized and ready
• Have an open mind