10 Things To Do This Weekend (Jan 17-Jan 19)

Well, the weather lately has been an odd bird of sorts. Didn't we just have a huge snowstorm/blizzard and a day with -6 temperatures? Perhaps it was a dream? Hmmm….Anyhow, we won't have any frigid days this weekend. While the mornings or nights may be somewhat chilly, Friday and Saturday will be in the mid-40s and Sunday a high of 37. I have quite a few friends who consider that t-shirt or even shorts weather. Regardless, the point is that nothing should stop you from heading out or even driving a little to enjoy some great events. Saturday there is a 50% chance of rain.
As always, click on the title for more or detailed information on the event. Most of the events were pulled from our event calendar  where you can find hundreds of local area events each month. The event calendar is FREE, so if you are a local business, and not taking advantage of FREE publicity, shame on you! Are you a local business and want to sponsor this high traffic, weekend guide? Contact info@newbedfordguide.com for more details. Have an event to add? Check out our tutorial. For more info, you can click on each title. Know of another event this weekend? Post a reply!
---
Friday, January 17th
Gallery Opening: Students of Art Teacher Susan Cabral (Dartmouth) (12:00 pm-5:00 pm)
The works of the students of art teacher Susan Cabral will end TODAY. Here's your last chance to say the fantastic contribution of local kids!
After-School Program for Elementary Kids: Let's Move… (1:30 pm-4:00 pm)
This free program is for elementary age students on early release Fridays. Students will participate in fun, educational programming taught by staff. Activities include sports, games, arts and crafts, and outdoor nature studies. It is on a first come, first serve basis and will be limited to 30 students. Registration is required.
Parents must provide transportation and children must be picked up no later than 4 pm each day. Program will only be run on days in which the students are in school (no holiday classes). More information in brochure: http://www.newbedford-ma.gov/publicfacilities/parkrecreation/Mccoy_Calendar.pdf
New exhibitions at NB Art Museum: Color Code & Line Drawing (6:00-8:00 pm)
"Color Code," works by contemporary artists who use vibrant color as the primary expressive element in their work, runs through March 15. "Line Drawings," exhibit from Maine artist Ellen Wieske of her steel wire quilts and drawings, runs through March. For more information call (508) 961-3072 or click on event title.
Dock-U-Mentaries Film Series: "Red Gold." (7:00pm)
Filmmakers Ben Knight and Travis Rummel spent 70 days in Bristol Bay documenting the growing unrest among native, commercial and sport fishermen who oppose the construction of Pebble Mine, an open pit copper mine, which would be built at the headwaters of the Kvichak and the Nushagak Rivers in Bristol Bay Alaska, the two largest remaining sockeye salmon runs on the planet. Red Gold is a portrait of a unique way of life that would not exist if the salmon didn't return with Bristol Bay's tide. Sarah Schuman, a Bristol Bay cannery worker and activist, will answer questions follow the screening.
---
Saturday, January 18th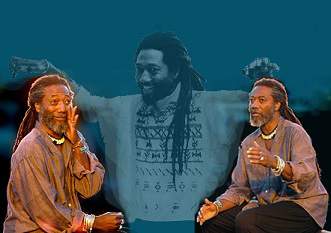 Len Cabral, master storyteller at Studio 105 (Rochester) (10:30 am-11:15 am)
"Len Cabral is a internationally acclaimed storyteller who has been enchanting audiences with his storytelling performances at schools, libraries, museums and festivals since 1976. Len's strong Cape Verdean ancestry comes alive in his exuberant retelling of African, Cape Verdean, and Caribbean folktales as well as original stories and tales from around the world."
Tickets are $10.00 adult and $5.00 for kids. Call 508.322.0998. Tickets also available at The Plumb Library in Rochester. Email: studio105pilatesyogawithmarsha@aol.com. Route 105, Rounsville Road @ Plumb Corner Rochester Center.
Farm petting zoo (Swansea) (1:00 pm-2:00 pm)
The January Kids Crew event features a fun and educational traveling petting farm that includes all kinds of baby farm animals. Head to the Swansea mall's Center Court from 1 p.m. to 2 p.m. for your chance to meet a wide variety of animals!
"The Art of Dialogue" (Westport) (5:00-7:00 pm)
"The Art of Dialogue: Discussion and Films with Filmmakers, Authors, Poets and Scientists," will be presented and a book discussion "Necessary Assets" with author James Ring. FREE. 1 Partners Lane.
---
Sunday, January 19th
Greater New Bedford Track Club: Sunday Striders (8:00 am)
Sunday Striders, weekly training runs starting at 8 a.m. on Sundays. All levels of ability welcome; non-members are encouraged to join group. Marathon training continues.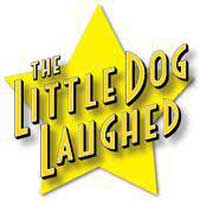 Phone: (508) 994-7209. Buttonwood Senior Center, 1 Oneida St. New Bedford.
Your Theatre Inc. "The Little Dog Laughed" (12:00 pm-1:00 pm)
A witty comedy of manners, perception and deception. Tickets, $15 general public, $13 seniors, students and military. For information call (508) 993-0772 or click on event title.
Sunday Afternoon Jazz Live (4:00 pm-7:00 pm)
A fan of Jazz? Head to the Whaler Lounge today! Cost: $10 cover. Days Inn, 500 Hathaway Road.
---
Want to sponsor this weekend guide? Contact info@newbedfordguide.com for more details. 
---