Cape Cod Museum Trail's 2nd Annual Festival of Museums offers families memorable experiences through activities, events, workshops, and most of all: FUN!
What began nearly two years ago as little more than a basic listing of a dozen museum events has rapidly expanded to a world populated by more than 60 museums across Cape Cod – from the tip of Woods Hole to the edge of Provincetown.
"Who would have realized that there are so many museums on the Cape spanning so many worlds – from nature and science to history and art," said Peter Muise, CEO of First Citizens' Federal Credit union, which owns the Cape Cod Museum Trail. "What has amazed us the most is that we don't recruit member museums. They have continuously reached out to us. "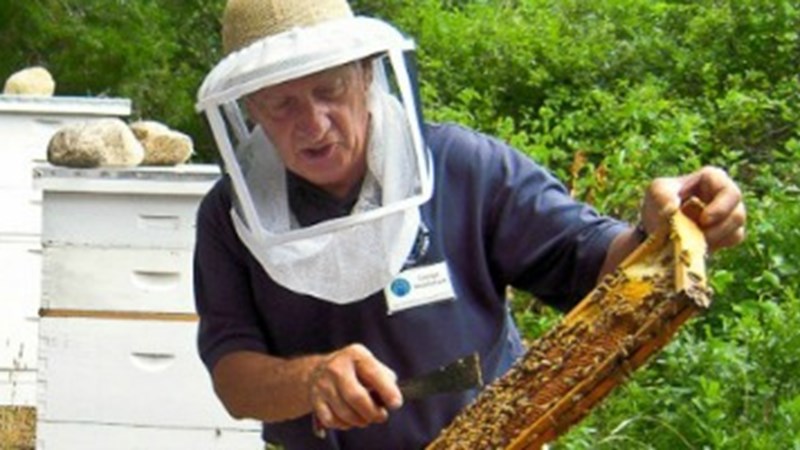 Beyond the Cape's major museums that charge for admission, there are now dozens of much smaller institutions run primarily by volunteers that only ask for donations by visitors and open only seasonally.
Many of these smaller institutions escort us back hundreds of years to the very roots of Cape Cod. You can visit the 1736 Manse House in Dennis, for example, and sit in on a writing class, where the children learn script using the tip of a goose feature. Or eat a piece of warm apple pie just baked by a volunteer in authentic 18th-century garb in the home's giant hearth.
"Not only are we able to help these vital community institutions during their seasons, but the Trail's website brings their museum experiences to visitors globally year round," explained Muise. "We are able to publish stories and photo galleries in January and February to sustain the museum experience even in the dead of winter."
First Citizens' sees its investment in the Museum Trail first as a community commitment, but then as a smart business strategy. "We have so quickly become part of our member museum's own worlds – connecting to hundreds of their visitors and followers, including those online," said Muise.
"It's a very organic and we believe ingenious way for the Cape community to learn about First Citizens' values and priorities," he emphasized.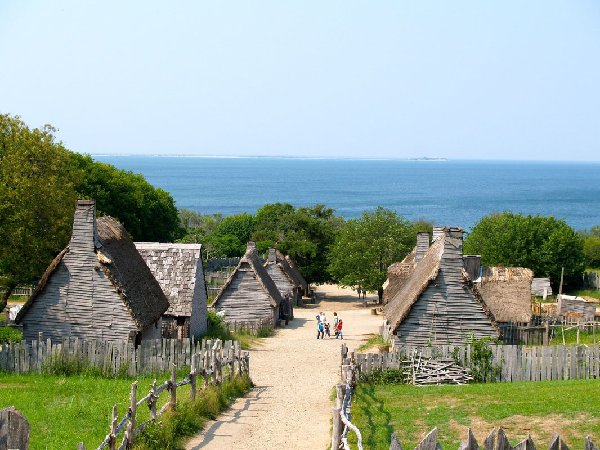 The Museum Trail's major presence is as an ever-expanding web site that features individual sites for each museum; a comprehensive calendar of events, exhibitions and classes; stories and photo galleries.
In addition, the Museum Trail publishes a newsletter that reaches thousands of subscribers. It began monthly, but quickly expanded to twice a month from November through March and weekly during the very busy late spring, summer and early fall.
"We now feature as many as 400 listings a month," said Muise.
The Museum Trail also has a robust social media presence including Facebook and Twitter, said Leslie Poulin, director of marketing.
"And all this is absolutely free to all our member museums," she added.
With the Trail's three-year anniversary approaching, First Citizens' is expanding the Trail's reach and mission.
"It became clear within year one that most of our museum members are hungry for more marketing support and infrastructure," said Poulin. "For example, whenever we write an article for our website, we offer up the same content to our individual museums for their own promotional needs. If a museum calls and actually needs a story written or a press release produced, we will try to accommodate them," added Poulin.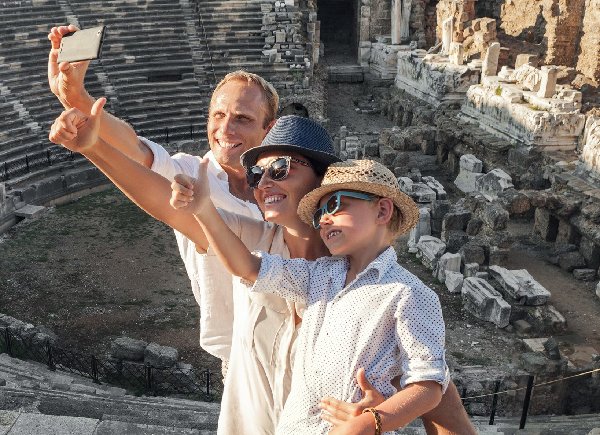 One major museum is working with the Trail to develop its own digital magazine, she reported. Another has been working with a Museum Trail consultant on a strategic marketing plan.
"It's one reason First Citizens' is beginning to direct a separate outsource services company it originally established to serve financial partners toward marketing solutions for the museums", said Muise.
A major investment for the Trail is the second annual Festival of Museums slated for April 28 in Hyannis. It will feature 60 booths primarily for member museums, but also for more than a dozen other nonprofit organizations ranging from sustaining whale populations to community and farmers' markets.
"You'll also discover small businesses that produce and sell local brands," said Poulin. Their products range from handmade crafts and Antique Maps, Charts and Prints.
The Festival, which is free to the public between 10 am. and 4 pm. on Saturday, April 28, underscores how the entire museum world is connected to every economic and cultural dimension of the Cape – from education and history to science and nature.
"Consider that the Museum Trail right now features dozens of classes offered by museum members – from cooking and dance for adults to coding and robotics for kids," said Muise.
Many of them work closely with local school districts to develop STEM programs (Science, Technology, Engineering and Mathematics). These members range from the Cape Cod Children's Museum in Mashpee to the Chatham Marconi Maritime Museum, which not only has classes for children, but also to train teachers.
When you enter the Trail, you also encounter movies, concerts, lecture series, plays – a gigantic spectrum of entertainment. "Our museums are so much more than places that collect and exhibit," said Poulin.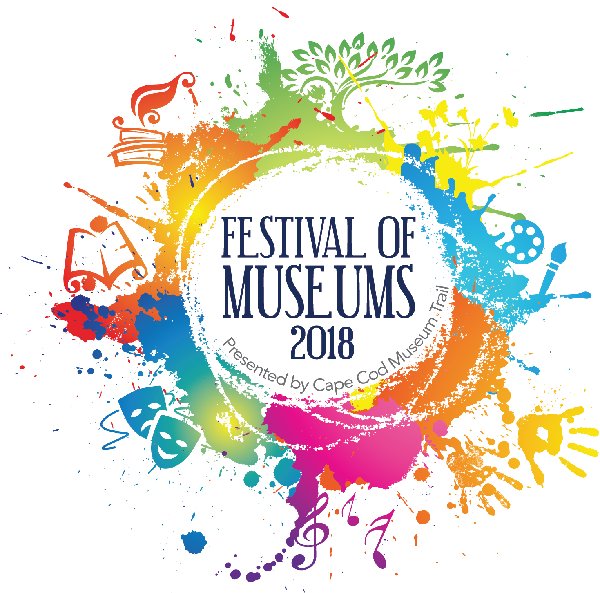 At any one time there are several cinema festivals or series playing from the Centerville Historical Museum to the Provincetown Art Association Museum. The Cape Cod Museum of Art even has its own 90-seat movie house.
We have both Audubon sanctuaries – in Wellfleet and Barnstable – on the trail, as well as the Cape Cod Canal Visitors Center and our newest member, Nantucket Whaling Museum.
Many museums that might be perceived as great places for the kids on a rainy day actually have as many outdoor features as indoor ones. The Cape Cod Museum of Natural History, for example, features walking trails that traverse as many as four different topographies within a quarter mile – from forest to mudflats along Cape Cod Bay.
And last year, the museum introduced its Butterfly House and Pollinator Path.
"We may not have imagined this when we committed to the Trail two years ago, but now we recognize that it is beginning to nourish our economy," Muise observed. "That suggests new partnerships within the business world, where shared resources can be benefit the museums, and vice versa."
First Citizens' has four branches on the Cape in Orleans, Hyannis, Mashpee and Falmouth. But, it also sees its commitment to the Museum Trail benefiting its many members off Cape as far as New Bedford.
"The Museum Trail is a major destination now for thousands of off Cape visitors. By committing our marketing dollars beyond the Cape, we hope to attract many more visitors to our many museum members in ways they can't do themselves," said Poulin.
Plan to join us on April 28 for the Festival of Museums at the Hyannis Youth and Community Center from 10 am to 4 pm. It's free for the entire family.