Ashley Ford Supports Fairhaven High School's After Prom Fundraiser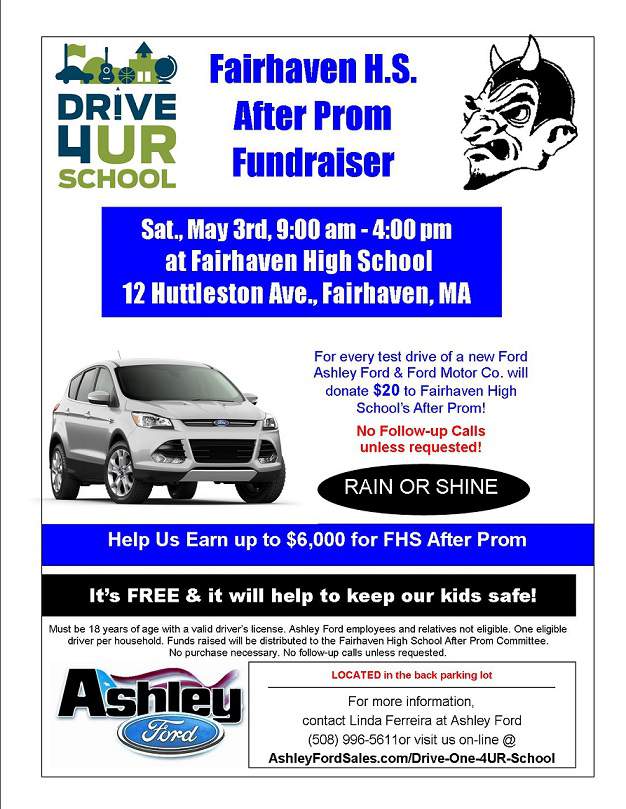 The After Prom Committee at Fairhaven High School and Ashley Ford are hosting an upcoming fundraiser. On May 3, Ashley Ford will be sponsoring a Drive 4UR School event at FHS from 9:00am-4:00pm. They will bring 6 new Fords to the school that will be available for test drives. Ford will donate $20.00 for every person who comes to drive a car that day. It's an opportunity to raise up to $6,000!
The After Prom event is completely free to students and provides a safe, drug and alcohol free celebration full of activity from 12:00am to 5:00am. It costs roughly $10,000 to put on the event, which is generated through fundraisers and community donations. Last year over 200 students attended.
---