Alma del Mar to Host Workshop for Parents of Children with Special Needs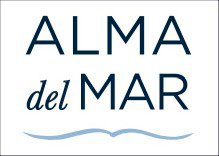 Alma del Mar is partnering with the Federation for Children with Special Needs to host a workshop for parents of children with special needs. The workshop will empower parents to advocate for the rights of their children.
Basic Rights Training for Parents of Children with Special Needs
Tuesday, April 29 – 6:00 PM – 8:00 PM
Alma del Mar Charter School – 26 Madeira Ave, New Bedford, MA 02746
Free and Open to the Public
This workshop provides families with an introduction to their rights and responsibilities under the Individuals with Disabilities Education Act (IDEA), Massachusetts Special Education Law and No Child Left Behind (NCLB). It is designed to help parents learn how to be effective partners with their child's school to decide the child's eligibility for special education, and to plan, make decisions and monitor their child's progress in school.
Alma del Mar is a fully inclusive school; currently, 24% of students at Alma del Mar have special needs. Alma del Mar serves students with special needs ranging from autism to seizure disorders to specific learning disabilities. Depending on their individual needs, students receive special education services including speech therapy, occupational therapy, and physical therapy onsite at no cost to families.