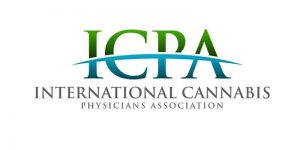 Come join us at the Hampton Inn on June 20th for the 2nd International Cannabis Physicians Association seminar presented by Growing In Health! Dr. Kellie Roberge from Tricann Alternatives will be speaking on specific ailments and their focused treatment.
Dr. Ian Rivera, President of the ICPA, will be speaking on the role of medicinal cannabis when dealing with debilitating chronic pain.
Kathy Nobrega from Go Doggy K-9 Wellness & Rehabilitation will be putting together a video presentation on the medicinal benefits of properly administering CBD & THC to your favorite furry friend!
Growing In Health, Massachusetts' premier cannabis home health aid agency, will be on site for any attendees that would like assistance with obtaining their medical marijuana patient card. You can visit Growing In Health at www.growthinhealth.org and schedule an appointment with one of our certifying physicians if you are in need of an MMJ patient card in the meantime. Hope to see returning attendees as well as new faces alike. Come learn about the healing power of cannabis and help break the stigma!
https://www.facebook.com/events/101576784050629/
Click here for tickets and to RSVP: https://www.eventbrite.com/e/international-cannabis-physicians-association-tickets-45349907795?aff=eac2
Wed, June 20, 2018
5:00 PM – 8:30 PM EDT
Hampton Inn
1 Hampton Way
Fairhaven, MA 02719