The New Bedford Feast of the Blessed Sacrament, a.k.a. the Portuguese Feast, a.k.a. Madeira Feast is the largest event New Bedford has every year. More than that, it is the largest Portuguese feast in the world and the largest ethnic festival in New England. The feast was founded in 1915 by four Madeiran immigrants who wanted to recreate the festivities of their home island.
Here is an overview of the feast which has become a major attraction for visitors from all over who come to celebrate the Portuguese culture through food, drink, and entertainment.
1. Location & Schedule of Events
The "feast" is a four-day event, officially kicking off at 5:30 PM on Thursday, August 2nd with the assembly of the Festeiros (Feast Committee Members) at the intersection of Earle Street and Acushnet Avenue.
Led by the Feast President, the Festeiros march in a special procession down Earle Street to Our Lady of Immaculate Conception Church which is located at the corner of Earle Street and Madeira Avenue. At the church, Father Daniel O. Reis celebrates a special Benediction to the Blessed Sacrament.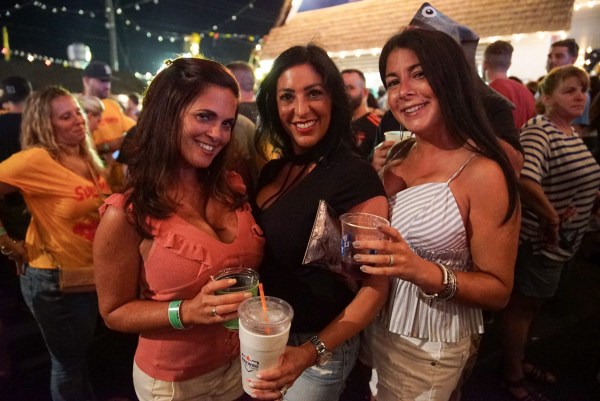 Each evening the feast grounds will close at 11:45pm and open the next day at noon.
On Saturday, however the 5K road race will begin at 10:00am with a check-in time of 8:30am. The course goes through the historic north end and finishes through the famous arches at Madeira Field. The first 250 entrants get a free t-shirt, but all participants are treated to food and drink. The top three male and female winners will receive medals and cash prizes of $250.00 for 1st place, $150.00 for 2nd place and $75.00 for 3rd place. The age categories are 14 and under, 15-18, 19-29, 30-39, 40-49, 50-59, 60-69, 70 and over.
The road race is followed by Fun & Family Day from NOON-4:00pm. A ton of fun events and activities are planned including face painting, a traveling science museum, music by the Toe Jam Puppet Band, carnival rides, a free book, flash mob and routine by Dance Xtreme, and more.
The last day of the feast is Sunday and will feature a parade at 2:00pm.
Want to win some prizes like a trip to the Azores and Madeira with hotel and airfare, tickets to a Patriots, Red Sox or Celtics game, bicycles, a scooter, a golf package or up to $1,000 in gift certificates to your favorite local restaurants? Simply buy some raffle tickets for a donation of $2 or $5 will get you a book of 5.