15th Annual Moby Dick Marathon Schedule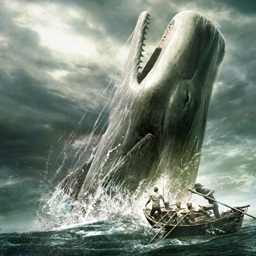 For 14 years people have gathered at the New Bedford Whaling Museum to perform a marathon reading of Herman Melville's Moby Dick.  The 2011 non-stop reading of Moby Dick (roughly 25 hours) will start on 8 January and end on 9 January, 2011.  On 15 November, The Whaling Museum will begin accepting requests for 8-10 minute reading slots.  Readers will include descendants of Herman Melville and their families.  Spectators are welcome at any time and admission for the entire event is free.  Full schedule and details bellow.
Monday, November 15
12:01am
Moby-Dick Marathon Reader Call-in Day
You may call to request an 8-10 minute reading slot, beginning at 12:01 a.m. Be sure to give us three alternative times when you could read by calling 997-0046.
Friday, January 7
Moby-Dick Marathon Preview
5:30pm Pre-Marathon Buffet Dinner & cash bar
7:15pm Museum Theater, Free Pre-Marathon Lecture
Is Moby-Dick Still the Great American Novel? with Melville scholar, Dr. Elizabeth A. Schultz, professor emerita of the University of Kansas, and author of Unpainted to the Last, Moby-Dick and Twentieth Century American Art. After Nov. 30, call 508-997-0046 ext. 100 to purchase your tickets for the buffet dinner. The lecture is free.
Saturday, January 8
10:00am
"The Schools Meet the Schoolmasters." As a prelude to the Moby-Dick, Marathon, the Museum hosts a truly Melville-centric event along the same lines as National Public Radio's popular program, "Wait, wait, don't tell me." You will have the opportunity to quiz Melville Society scholars on all matters Moby-Dick and Melville. No questions are too tough. Free.
Saturday & Sunday, January 8-9
Noon
The Moby-Dick Marathon kicks off the NON-STOP READING OF THE GREAT AMERICAN CLASSIC. Come at any time; leave at any time. This 25-hour event commemorates the anniversary of the departure of 21-year old Herman Melville from New Bedford aboard the whaleship Acushnet in 1841. Join with us in this special celebration of our heritage. All are welcome to this free event.