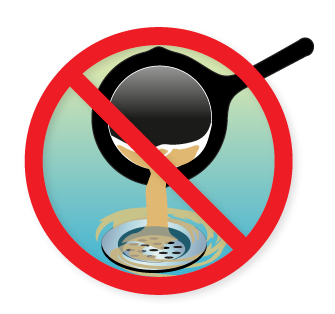 Residents can recycle more items at the Shawmut Avenue Transfer Station including cooking oil, Styrofoam blocks, electronics and rigid plastics.
"We are working toward expanding recycling opportunities for New Bedford residents and businesses.  This diverts materials from the Crapo Hill Landfill" said Marissa Perez-Dormitzer, New Bedford's recycling coordinator.  "And, the city earns money for some of these items, just like we earn money from the paper collected in the blue bins."
Residents, non-profits and small businesses can drop off used cooking oil in the container labeled Newport Biodiesel, located at the Shawmut Avenue Transfer Station. At this time, the City can offer this service free of charge.  Local restaurants can also order onsite containers for used cooking oil by contacting Newport Biodiesel at (401) 846-1117.
Many types of styrofoam blocks can be accepted, with the exception of Styrofoam peanuts, cups or clamshell containers.
In terms of electronics, the City can accept any item with a plug.  Examples of items that can be dropped off include computer towers, laptops, printers, fax machines, DVD players, VCRs, coffee pots, cell phones, paper shredders, copiers, cameras and radios.
Most types of rigid plastics are now accepted. These include broken recycling bins, trash barrels, 5-gallon buckets, children's toys, laundry baskets, crates, plastic tubs, flower pots and plastic chairs.  All items must be clean.
The Shawmut Avenue Transfer Station located at 1103 Shawmut Avenue is open Monday through Friday, 7:30 a.m. to 3:30 p.m. and on Saturday from 8:00 a.m. to 2:00 p.m.
For more information, contact Marissa Perez-Dormitzer, New Bedford's Recycling Coordinator at (508) 979-1493 or recycling@newbedford-ma.gov.