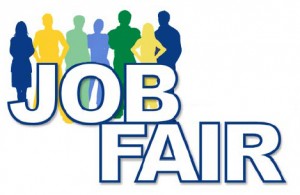 The Greater New Bedford Career Center located at 618 Acushnet Avenue, New Bedford, will be hosting a job fair for American Seafood International (American Pride Seafood) on Thursday, October 11, 2012 from 1:30 – 3:30 p.m.
American Pride Seafood is located directly on the harbor in New Bedford, the highest value seafood landing port in the U.S.A. American Pride operations include value-added fish processing facilities, a state-of-the-art scallop processing plant, and internally operated cold storage warehouse that serve as the distribution hub for all APS products. Beyond New Bedford, the APS procurement team's network and operation span the globe.
Positions that are available at APS are Crew Chief, Forklift Operator, Mechanic, Packer, Floorman, Saw Operator, Label Table, Machine Operator and much more.
To learn more about the Greater New Bedford Career Center, please visit www.NewBedfordCareerCenter.org or for more information, please contact the Business Service Department at (508) 990-4123. The job fair is open to the general public.