The concept is simple; people living in New Bedford and the South Coast write articles about topics related to New Bedford and the South Coast.  Approved writers¹ will receive payments based on amount of qualified  articles² published.  The goal is to provide a site that allows anyone with writing talent to write about things that interest them. The better the articles, the more traffic, and the more money the author receives from our bonus program. Regardless if you want to write or just get notified when there is a new article register with us!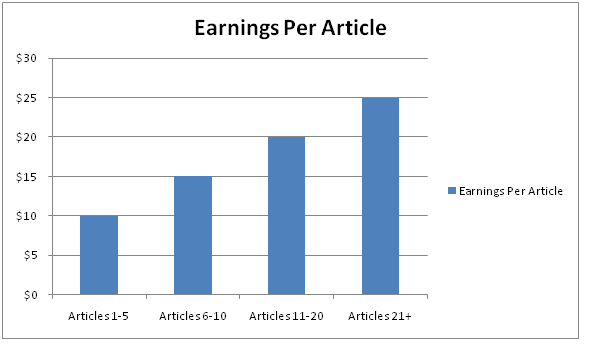 - Author Requirements
Having a passion for something is the first requirement for being a NewBedfordGuide.com writer! If you love art, then write about art and New Bedford.  Love to go out drinking? Write about New Bedford bars. You can write about anything as long as you can tie it back to New Bedford and the South Coast.
- Getting Articles Published
Register an account on NewBedfordGuide.com and e-mail info@NewBedfordGuide.com. In the email reference that you would like to write articles for the site, and what is you'd like to write about. Within 24 hours your account will get activated and upgraded to writer status. This will allow you to write articles and submit them to our editor-in-chief.  Not sure what you want to write about?  Please feel free to use our Article Reference Guide!
- Earning Money
Pay Structure (Based on our tiered system)
o    1-5: $10 per published article
o    6-10: $15 per published article
o    11-20: $20 per published article
o    21+: $25 per published article
Bonuses:
o    10 or more article comments on NewBedfordGuide.com: $5
o    100+ Facebook Shares: $5
o    Most Popular Article: $100 (monthly)
Earnings and Incentives will increase and new incentives introduced based on New Bedford Guide traffic and income.  Pay day is monthly on the 1st of every month.³
Requirements
Authors must get two articles published before becoming official NewBedfordGuide.com writers. This will allow us to get a feel for your writing skills.
Articles must be at least 500 words (700-800 words recommended).
Articles should be proof read by the author before submitted. Sloppy work filled with spelling errors and other basic writing errors will not be approved.
All work is owned by NewBedfordGuide.com. You will be compensated each month based on your articles being published and bonuses earned.
Submit your articles to Facebook and other social networking/media sites to get your friends and family members to read your articles. Ask them to promote your articles as well!
¹ Approved Writer – A potential writer must submit two (2) articles to the Editor-In-Chief of our city guides.  These articles will be paid, and will count towards the overall number of articles the writer has contributed to the city guides and move them up in the pay scale.
² Qualified Article- A qualified article must be original content.  Press releases or content duplicated from another website will not count as a qualified article.
³ Minimum of $50.00 must be earned before NewBedfordGuide.com issues payroll checks (unless the writer has a PayPal account, then any amount of earnings qualifies for instant payment).  All writers are accountable for reporting earnings from NewBedfordGuide.com on their income taxes.  The new pay structure is for articles published after March 1, 2011.