The new Whaling City Festival returns to Buttonwood Park in 2012 from July 13th – 15th with several new improvements and a focus on family activities. New President Allen Richard has big plans for the annual festival and is beginning to take the festival into a new direction. Here is NewBedfordGuide.com's 10 things to do and see at the 44th Whaling City Festival.
1. Fanelli Traveling Amusements and Carnival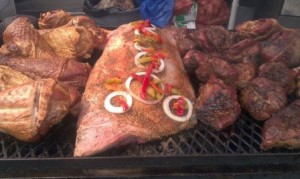 The ever popular Fanelli Amusements and Carnival is part of the history of the Whaling City Festival. All your favorite rides, games and food concessions will of course be there. This family owned and operated business has one of the best safety records in New England. For food, there will be the crowd favorite Blooming Onion, Italian Sausage and Steak Sandwiches, Chicago Style Pizza, fresh squeezed lemonade, fried dough, cotton candy and more!
In terms of game concessions, the Balloon Water Race, Skee Ball, Ring Toss, Dart Ballons, Duck Pond, Basketball, and many more will be present. This is the year you will finally win that giant stuffed animal! Of course all the classic rides will be there like the Round Up, Cliff Hanger, Pharoah's Fury, Ferris Wheel, Super Slide, Carousel, and little kids rides. In addition to Fanelli Amusements, Dun-Rite will have a variety of bubble bounce amusements which are a blast for kids and adults alike.
2. Zumba
All three days of the festival will have Zumba. Join the high energy and popular Zumba with Steph as you get your blood flowing, burn calories, and get healthy. Head home, take a shower and come back to the festival rejuvinated. There will be Zumba at 1 p.m. on Friday, Zumba with Steph on Saturday at 12:30 p.m. and Sunday at 12 p.m. Work off those burgers, hot dogs, and blooming onions!
3. Rosie's Racing Pigs
The kids and adults alike are going to love watching this little guys race and watch Rosie do her tricks! Rosie's Racing Pigs is a traveling show that was started in 1966 and has been touring New England since 1997. Get a sneak peek:
4. General Lee and the Force III Trans Am.
The world's most famous Dodge Charger, the General Lee will be present all three days of the festival. The car named after civil war general Robert E. Lee and made famous by the show the Dukes of Hazzard, and driven by Bo and Luke Duke will be available for you to actually touch!
Courtesy of the Rhode Island Comic Con and Southcoast Toy and Comic Show will also be the Force III Trans Am.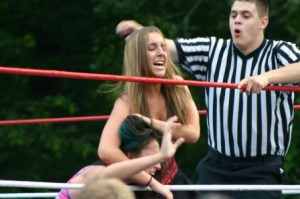 5. Wrestling
What is perhaps the biggest draw for the Whaling City Festival, Top Rope Wrestling will have a nail biting show with your favorite local wrestlers and heels. You'll get swept up in the world class matches and stroylines and be able to throw popcorn at the heels. If your voice isn't hoarse by the end of the wrestling, you're doing something wrong! Shows will be at 2:30 and 5:30 p.m. on Friday, Saturday and Sunday with an third show at 12:30 p.m. on Saturday and Sunday.
6. Car & Bike Show
There are a lot of gearheads and hot rod fans in the area as evidenced by how many people turn out to browse through the car and bike show. You'll be able to stand alongside and even sit in cars you have only seen in movies and pictures. Perhaps your dream car will be there! The show will take place all day Sunday until 4 p.m.!
7. Kenpo Karate
You will be wooed and wowed with the high kicks, mystical katas, and exciting techniques displayed by Steve Arsenault's Ecks Kenpo Karate. Mr. Arsenault has run schools in the area for a long time and is responsible for hundreds, if not thousands of people learning Kenpo Karate. This exciting demonstration will take place on Saturday at 12:00 p.m.
8. Music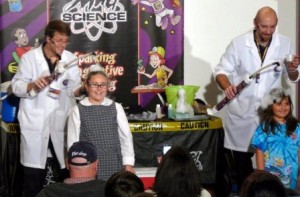 The 44th Whaling City Festival has a lot going on in terms of musical acts and a lot of variety to suit all tastes. Want vocalists? They have New Bedford Idol, Nelia doing Portuguese language music, Lorae Tavares, Voices in Time, a children's vocal troupe. Want popular music? FUN 107 has you covered? Rock & Metal? How about React, Omega Reign, Fat Angus (AC/DC Tribute), or Cheap Shot? Like Blues, Jazz, Funk? Looking for Hip Hop? Well you'll love the NB Global Charter Hip Hop Club's set.
The variety is continued with Neal McCarthy Problem, Dancing Dogs, Delta Charlie and the KabuJazz Ensemble with Candida Rose. To round things out Pop/Rock/Boy Band 4171, Soul Unit doing R&B, and alternative acts Tide of Empire and Whiskey Affair. That's more than 16 separate musical acts! You can sing to your heart's content. See the Whaling City Festival's updated schedule for the schedule of the musical acts.
9. Mad Science
Mad Science is a company that takes the "blah" out of science and makes it fun, yet educational! This is an audience participation act, and don't be surprised if you're picked! The idea is to get kid's to rethink Science and stir their imagination and creative juices.
10. Pets Overboard
Here's a video glimpse of "Pets Overboard" whose cats and dogs are rescued from shelters. Enjoy the act as the animals try to find the lost treasure and includes audience participation!
This is by no means an exhaustive and comprehensive list as there is so much MORE going on at this year's festival. The best way to find out is head down and see for yourself. If you want to help volunteer, or looking for more info about the festival visit the festival's Facebook Page, website or e-mail President Allen Richard at ARichard@WhalingCityFestival.net.